Aiming to continuously create new value for milk, we conduct research in fields that enable us to reflect delicious taste and health functions in our products. Below is an introduction to some of our research segments.
Our R&D is comprised of the Milk Science Research Institute, the Product Development Department, and the Research & Development Planning Department.
The Milk Science Research Institute consists of three research centers, the Saitama Development Center, the Sapporo Research Laboratory in Hokkaido, and the Cheese Research Laboratory in Yamanashi.
Each laboratory is involved in a wide variety of research, including subjects such as the health functions of lactic acid bacteria and milk components, milk and dairy product flavor and texture, processing technology for dairy products such as cheese, butter, and powdered milk, research on containers and packaging, and takeover of production method for natural cheese.
The Product Development Department works to link laboratory results into new product development by researching composite designs and other ways to improve product competitiveness.
The Research and Development Planning Department creates medium and long-term R&D strategy to support R&D aimed at achieving corporate strategy.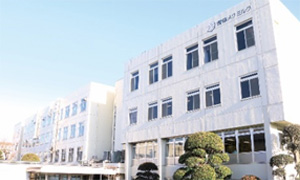 Milk Science Research Institute
(Saitama)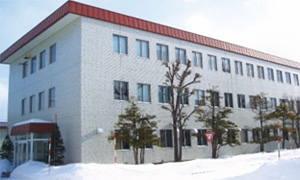 Sapporo Research Laboratory
(Hokkaido)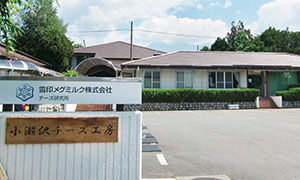 Cheese Research Laboratory
(Yamanashi)
Title

Artificial intelligence in food science and nutrition: a narrative review

Author
Taiki Miyazawa1 , Yoichi Hiratsuka1 , Masako Toda1,2 , Nozomu Hatakeyama1 , Hitoshi Ozawa1 , Chizumi Abe1 , Ting-Yu Cheng3 , Yuji Matsushima4 , Yoshifumi Miyawaki4,5 , Kinya Ashida6,5 , Jun Iimura7,5 , Tomohiro Tsuda5 , Hiroto Bushita8,5 , Kazuichi Tomonobu8 , Satoshi Ohta5 , Hsuan Chung9,5 , Yusuke Omae6,5 , Takayuki Yamamoto10,5 , Makoto Morinaga10,5 , Hiroshi Ochi11,5 , Hajime Nakada11,5 , Kazuhiro Otsuka5 , Teruo Miyazawa1

1 New Industry Creation Hatchery Center (NICHe), Tohoku University 2 Graduate School of Agricultural Science, Tohoku University 3 Graduate School of Agricultural Science, Tohoku University 4 Central R&D Laboratory, Kobayashi Pharmaceutical Co Ltd. 5 International Life Sciences Institute (ILSI) Japan 6 Co-Creation Center, Meiji Holdings Co Ltd. 7 Milk Science Research Institute, Megmilk Snow Brand Co Ltd. 8 Health & Wellness Products Research Laboratories, Kao Corp. 9 Research Institute for Creating the Future, Fuji Oil Holdings Inc, Tsukubamirai 10 Health Science Research Center, Morinaga & Co Ltd. 11 Food Ingredients & Technology Institute, R&D Division, Morinaga Milk Industry Co Ltd.

Journal
Nutrition Reviews, Volume 80, Issue 12, December 2022, Pages 2288–2300

Title

Biogenic action of Lactobacillus plantarum SBT2227 promotes sleep in Drosophila melanogaster

Author
Taro Ko1,2,3 , Hiroki Murakami1,2,3 , Azusa Kamikouchi1 and Hiroshi Ishimoto1,4*

1 Graduate School of Science, Nagoya University 2 Milk Science Research Institute, Megmilk Snow Brand Co., Ltd. 3 These authors contributed equally 4 Lead contact

Journal
iScience 25, 104626 July 15, 2022

Title

Lactobacillus helveticus SBT2171 Relieves Japanese Cedar Allergy-induced Ocular Discomfort in Environment Exposure Units
- Randomized, Double-blind, Placebo-controlled, Parallel-group Comparative Study -

Author
Masaya Miyoshi1 , Ryo Suzuki1 , Yuusuke Warashina1 , Masayuki Iwai1 , Taka-aki Muoth1 , and Toshihide Kabuki1 , Tamaki Furuhata2 , Tadao Enomoto3 , Tatsuko Enomoto4 , Natuo Shoji5

1 MEGMILK SNOW BRAND Co.,Ltd.
2 EP Mediate Co.,Ltd.
3 NPO Japan Health Promotion Supporting Network
4 Enomoto Otolaryngology Clinic
5 DRC Clinic


Journal
Jpn Pharmacol Ther Volume 50, Issue 8, 1413 – 1436 (2022)

Title

Intake of Lactobacillus paragasseri SBT2055 Improves Subjective Symptoms of Common Cold during Winter Season in Healthy Adults: A Randomized, Double-Blind, Placebo-Controlled Parallel-Group Comparative Study

Author
Eiji Kobatake1* , Yoshitaka Iwama2 , Toshinobu Arai3 , Nobuhiko Shioya4 , Mai Kise5 , and Toshihide Kabuki1

1 Milk Science Research Institute, MEGMILK SNOW BRAND Co., Ltd.
2 Nihonbashi Cardiology Clinic
3 Research and Development Planning Department, MEGMILK SNOW BRAND Co., Ltd.
4 KSO Corporation
5 Products Development Department, MEGMILK SNOW BRAND Co., Ltd.

Journal
Frontiers in Nutrition, vol.9:1063584.(2022)

Title

The study for anti-aging effect of Lactic acid bacteria

Author
Hisako Nakagawa

Milk Science Research Institude, MEGMILK SNOW BRAND Co., Ltd.

Journal
Milk Science, 71(3), 116-119, 2022

Title

The invertebrate models in the research on gut microbiome

Author
Hisako Nakagawa

MEGMILK SNOW BRAND Co., Ltd.

Journal
Biomedical Gerontology, 47(1), 25-29, 2023

Title

Behavioral screening of sleep-promoting effects of human intestinal and food-associated bacteria on Drosophila melanogaster

Author
Taro Ko1,2 , Hiroki Murakami1,2 , Shunjiro Kobayashi1,2 , Azusa Kamikouchi1 , and Hiroshi Ishimoto1

1 Graduate School of Science, Nagoya University 2 Milk Science Research Institute, Megmilk Snow Brand Co., Ltd.

Journal
Genes Cells. 28(6), 433–446, (2023)
Title

Effector memory CD4+T cells in mesenteric lymph nodes mediate bone loss in food-allergic enteropathy model mice, creating IL-4 dominance

Author
Aiko Ono-Ohmachi1,2 , Satoki Yamada3 , Satoru Uno3 , Masato Tamai3 , Kohei Soga3 , Shotaro Nakamura3 , Nobuyuki Udagawa4 , Yuko Nakamichi5 , Masanori Koide5 , Yoshikazu Morita1 , Tomohiro Takano3 , Takumi Itoh6,7 , Shigeru Kakuta8 , Chikao Morimoto6 , Shuji Matsuoka9 , Yoichiro Iwakura10 , Michio Tomura11 , Hiroshi Kiyono12,13,14 , Satoshi Hachimura3 and Haruyo Nakajima-Adachi3,12

1 Milk Science Research Institute, Megmilk Snow Brand Co., Ltd. 2 Department of Quality Assurance, Bean Stalk Snow Co., Ltd. 3 Research Center for Food Safety, Graduate School of Agricultural and Life Sciences, The University of Tokyo 4 Department of Biochemistry, Matsumoto Dental University 5 Institute for Oral Science, Matsumoto Dental University 6 Department of Therapy Development and Innovation for Immune Disorders and Cancers, Juntendo University 7 Atopy (Allergy) Research Center, Graduate School of Medicine, Juntendo University 8 Laboratory of Biomedical Science, Graduate School of Agricultural and Life Sciences, The University of Tokyo 9 Department of Immunological Diagnosis, Graduate School of Medicine, Juntendo University 10 Research Institute for Biomedical Sciences, Tokyo University of Science 11 Laboratory of Immunology, Faculty of Pharmacy, Osaka Ohtani University 12 IMSUT Distinguished Professor Unit, Division of Mucosal Immunology, The Institute of Medical Science, The University of Tokyo 13 Mucosal Immunology and Allergy Therapeutics, Future Medicine Education and Research Organization, Institute for Global Prominent Research, Graduate School of Medicine, Chiba University 14 Division of Gastroenterology, Department of Medicine, School of Medicine, CU-UCSD Center for Mucosal Immunology, Allergy and Vaccines, University of California

Journal
Mucosal Immunooogy, 14(6), 1335-1346, (2021)

Title

Bone mass protective potential mediated by bovine milk basic protein requires normal calcium homeostasis in mice

Author
Aiko Ono-Ohmachi1,2 , Yuko Ishida1 , Yoshikazu Morita1 , Ken Kato1 , Hitoki Yamanaka3 , Ritsuko Masuyama4,5

1 Milk Science Research Institute, Megmilk Snow Brand Co., Ltd. 2 Department of Quality Assurance, Bean Stalk Snow Co., Ltd. 3 Research Center for Support to Advanced Science, Shinshu University 4 Department of Molecular Bone Biology, Nagasaki University Graduate School of Biomedical Sciences 5 Ritsumeikan University, Graduate school of Gastronomy Management

Journal
Nutrition,Volumes 91–92, November–December 2021, 111409

Title

A New Rapid Method to Differentiate Lactobacillus gasseri from Lactobacillus paragasseri Based on Restriction Fragment Length Polymorphisms of Amino Acid Racemase Genes

Author
Shigeki Kada* , Moeko Abe and Akira Kimura

Milk Science Research Institute, Megmilk Snow Brand Co., Ltd.

Journal
Nippon Shokuhin Kagaku Kogaku Kaishi, 68(9), 375-379, 2021

Title

Effects of different gases on foaming properties of protein dispersions prepared with whipped cream dispenser

Author
Ai Satoa , Kentaro Matsumiyaa , Tatsuya Kosugib , Hiroaki Kubouchib,c , Yasuki Matsumuraa

a Laboratory of Quality Analysis and Assessment, Division of Agronomy and Horticultural Science, Graduate School of Agriculture, Kyoto University b Milk Science Research Institute, Megmilk Snow Brand Co, Ltd. c Products Development Department, Megmilk Snow Brand Co, Ltd.

Journal
Journal of Food Engineering, 314, 110764, (2022)

Title

Effects of the thermal denaturation degree of a whey protein isolate on the strength of acid milk gels and the dissociation of κ-casein

Author
Daiki Oka1 , Wataru Ono2 , Shojiro Tamaki3 , Tomohiro Noguchi2 and Katsumi Takano1

1 Department of Agricultural Chemistry, Tokyo University of Agriculture 2 Food Processing Technology Center, Faculty of Applied Bioscience, Tokyo University of Agriculture 3 Milk Science Research Institute, Megmilk Snow Brand Co., Ltd.

Journal
Journal of Dairy Research, 89(1), 104-108, (2022)

Title

Cohort profile: Japanese human milk study, a prospective birth cohort: baseline data for lactating women, infants, and human milk macronutrients

Author
Keisuke Nojiri1 , Satoshi Higurashi1 , Tomoki Takahashi1 , Yuta Tsujimori1 , Shunjiro Kobayashi2 , Yasuhiro Toba1 , Jun-ichi Yamamura2 , Kyoko Nomura3 , and Hiroshi M. Ueno2

1 Department of Research and Development, Bean Stalk Snow Co., Ltd. 2 Megmilk Snow Brand Co., Ltd. 3 Department of Environmental Health Science and Public Health, Akita University Graduate School of Medicine

Journal
BMJ Open 2021;11(12):e055028
Title

Association of DHA Concentration in Human Breast Milk with Maternal Diet and Use of Supplements: A Cross-Sectional Analysis of Data from the Japanese Human Milk Study Cohort

Author
Hiroshi M Ueno1 , Satoshi Higurashi1 , Yuzuka Shimomura2 , Ryota Wakui2 , Hiroaki Matsuura2 , Makoto Shiota2 , Hiroaki Kubouchi2 , Jun-ichi Yamamura1 , Yasuhiro Toba1 , and Toshiya Kobayashi1

1 Research and Development Department, Bean Stalk Snow Co., Ltd.
2 Milk Science Research Institute, Megmilk Snow Brand Co., Ltd.

Journal
Current Developments in Nutrition, 4(7), 105, (2020)

Title
The effect of mixing temperature on the flavor expression of processed cream cheese
Author
Ai Kohama-Kubouchi1 , Tomoyuki Isogai1 , Fumiyuki Kobayashi2 , Sachiko Odake2 , Makoto Shiota1

1 Milk science research institute, Megmilk snowbrand Co., Ltd.
2 Faculty of applied life science, Nippon veterinary and life science university

Journal
International Dairy Journal, 111, 104842, (2020)

Title

Observation of exopolysaccharides (EPS) of Lactobacillus helveticus SBT2171 using the Tokuyasu method

Author
Takamichi Kamigaki, and Akihiro Ogawa

Milk Science Research Institute, Megmilk Snow Brand Co., Ltd.

Journal
Microscopy, 69(5), 286-290, (2020)

Title

Microstructural Observation of Dairy Products Using High-Pressure Freezing in Combination with Cryo-Scanning Electron Microscopy

Author
Takamichi Kamigaki

Milk Science Research Institute, MEGMILK SNOW BRAND Co., Ltd.

Journal
Food Science and Technology Research, 26(6), 743-747, (2020)

Title

In-Situ Observation of Pouring a High-Viscosity Liquid

Author
Chisa Miyazawa1 , Koichi Sakagami2 , Naoki Konno2 and Yoshimune Nonomura1

1 Department of Biochemical Engineering, Graduate School of Science and Engineering, Yamagata University
2 Megmilk Snow Brand Co., Ltd.

Journal
Technologies, 8(4), 69, (2020)

Title

Lactobacillus helveticus SBT2171 Alleviates Perennial Allergic Rhinitis in Japanese Adults by Suppressing Eosinophils: A Randomized, Double-Blind, Placebo-Controlled Study

Author
Maya Yamashita1 , Masaya Miyoshi1 , Masayuki Iwai1 , Ryuji Takeda2 , Takahiro Ono3 and Toshihide Kabuki1

1 Milk Science Research Institute, MEGMILK SNOW BRAND Co., Ltd.
2 Department of Nutritional Sciences for Well-Being, Faculty of Health Sciences for Welfare, Kansai University of Welfare Sciences

Journal
Nutrients, 12(12), 3620, (2020)

Title

Characterisation of aroma profile and evaluation of aroma quality in sweet cream butter

Author
Hirotoshi Tamura1 , Shoko Ueno1 , Azusa Naka1 , Huajie Zhao1 , Lina Yonekura1 , Tomoyuki Isogai2,3 , Ryota Wakui2 , Makoto Shiota2

1 The Graduate School of Agriculture, Kagawa University
2 Milk Science Research Institute, Megmilk Snow Brand Co., Ltd.
3 Dairy Foods Development Group, Megmilk Snow Brand Co., Ltd.

Journal
International Dairy Journal, 114, 104935, (2021)

Title

Antioxidant activity toward fish oil triacylglycerols exerted by sphingoid bases isolated from butter serum with α-tocopherol

Author
Ai Suzuki-Iwashimaa , Ai Iwasawaa,b , Mayumi Kawaia , Hiroaki Kubouchia , Ryuhei Ozakic , Kazuo Miyashitac , Makoto Shiotaa

a Milk Science Research Institute, Megmilk Snow Brand Co., Ltd.
b Central Food Analysis Laboratory, Megmilk Snow Brand Co., Ltd.
c Faculty of Fisheries Sciences, Hokkaido University

Journal
Food Chemistry, 334(1), 127588, (2021)

Title

Large-scale preparation and glycan characterization of sialylglycopeptide from bovine milk glycomacropeptide and its bifidogenic properties

Author
Hirofumi Fukudome, Toshiyuki Yamaguchi, Junichi Higuchi, Akihiro Ogawa, Yuichi Taguchi, Juan Li, Toshihide Kabuki, Koutaro Ito and Fumihiko Sakai

Milk Science Research Institute, Megmilk Snow Brand Co., Ltd.

Journal
Journal of Dairy Science, 104(2), 1433-1444, (2021)

Title

Effect of Sucrose Esterified Fatty Acid Moieties on the Crystal Nanostructure and Physical Properties of Water-in-oil Palm-based Fat Blends

Author
Ryota Wakui1 , Takamichi Kamigaki1 , Yuri Nishino2 , Yoshiko Ito2 , Atsuo Miyazawa2 , Makoto Shiota1

1 Milk Science Research Institute, Megmilk Snow Brand, Co., Ltd.
2 Graduate School of Life Science, University of Hyogo

Journal
Journal of Oleo Science, 70(4), 479-490, (2021)

Title

Evaluation of crystal nanoplatelet aggregation in intact butter by atomic force microscopy

Author
Kotaro Matsuia , Takamichi Kamigakia , Ryota Wakuia , Yuri Nishinob , Yoshiko Itob , Atsuo Miyazawab , Koichiro Yoshiokaa and Makoto Shiotaa

a Milk Science Research Institute, Megmilk Snow Brand, Co., Ltd.
b Graduate School of Life Science, University of Hyogo

Journal
LWT – Food Science and Technology, 140, 110801, (2021)

Title

Ultra-high-pressure homogenization can modify colloidal, interfacial, and foaming properties of whey protein isolate and micellar casein dispersions differently according to the temperature condition

Author
Ai Satoa* , Kentaro Matsumiyaa , Wataru Kanekob , Masanori Okazakib , Yasuki Matsumuraa

a Laboratory of Quality Analysis and Assessment, Division of Agronomy and Horticultural Science, Graduate School of Agriculture,Kyoto University
b Milk Science Research Institute, Megmilk Snow Brand Co., Ltd.

Journal
Colloids and Surfaces A: Physicochemical and Engineering Aspects, 619(20), 126470, (2021)
Title

Collagen production ability of milk basic protein is dependent on stimulatory effect of transforming growth factor-β1 and β2

Author
Aiko Ono-Ohmachia,b , Hiroshi M. Uenoa,c , Yoshikazu Moritaa , Ken Katoa

a Milk Science Research Institute, Megmilk Snow Brand Co., Ltd.
b Department of Production and Quality Assurance, Bean Stalk Snow Co., Ltd.
c Department of Research and Development, Bean Stalk Snow Co., Ltd.

Journal
International Dairy Journal, 97, 71-75, (2019)

Title

Milk basic protein promotes proliferation and inhibits differentiation of mouse chondrogenic ATDC5 cells

Author
Sachie Nakatani1 , Yousuke Taguchi1 , Hiroya Ueda1 , Yuko Ishida2 , Yoshikazu Morita2 , Ken Kato2 , Masahiro Wada1 , and Kenji Kobata1

1 Graduate School of Pharmaceutical Sciences, Josai University
2Milk Science Research Institute, Megmilk Snow Brand Co., Ltd.

Journal
Journal of Dairy Science, 102(4), 2873-2878, (2019)

Title

Lactobacillus helveticus SBT2171 Induces A20 Expression via Toll-Like Receptor 2 Signaling and Inhibits the Lipopolysaccharide-Induced Activation of Nuclear Factor-kappa B and Mitogen-Activated Protein Kinases in Peritoneal Macrophages

Author
Michio Kawano1 , Masaya Miyoshi1 and Tadaaki Miyazaki2

1 Milk Science Research Institute, MEGMILK SNOW BRAND Co., Ltd.
2 Department of Probiotics Immunology, Institute for Genetic Medicine, Hokkaido University

Journal
Frontiers in Immunology, 10, 845, (2019)

Title

Milk Basic Protein Ameliorates Bone Quality in Female Long-distance Runners with Menstrual Abnormalities - A Prospective Study

Author
Yuki FUJUTA1 , Eiji SASAKI1 , Katsuro YONEDA2 , Shoko KINUGASA3 , Ken KATO4 , Eiichi TSUDA1 , Yasuyuki ISHIBASHI1 , Takashi UMEDA2

1 Department of Orthopedic Surgery, Hirosaki University Graduate School of Medicine
2 Meijo University
3 Public health Center, Okazaki medical association
4 Milk Science Research Instiute, Megmilk Snow Brand Co., Ltd.

Journal
Journal of Physical Fitness, Nutrition and Immunology, 29(1), 18-25, (2019)

Title

Complex High Turnover in Bone Metabolism Impairs Bone Quality in Female Long-Distance Runners with Menstrual Disorders

Author
Eiji Sasaki1 , Yuki Fujita1 , Katsuro Yoneda2 , Shoko Kinugasa3 , Ken Kato4 , Eiichi Tsuda1 , Yasuyuki Ishibashi1 , and Takashi Umeda2

1 Department of Orthopedic Surgery, Hirosaki University Graduate School of Medicine
2 Meijo University
3 Public Health Center, Okazaki Medical Association
4 Milk Science Research Institute, Megmilk Snow Brand Co., Ltd.

Journal
International Journal of Sports and Exercise Medicine, 5(11), 152, (2019)

Title

Lactobacillus helveticus SBT2171 alleviates allergic symptoms in a murine model for pollen allergy

Author
Tomoyuki Makino1 , Maya Yamashita2 , Natsumi Takeuchi1 , Toshihide Kabuki2 , Makoto Hattori1 , and Tadashi Yoshida1

1 Department of Applied Biological Science, Tokyo University of Agriculture and Technology
2 Milk Science Research Institute, MEGMILK SNOW BRAND Co., Ltd.

Journal
Bioscience, Biotechnology, and Biochemistry, 83(12), 2298-2306, (2019)

Title

Lactobacillus helveticus SBT2171 upregulates the expression of β-defensin and ameliorates periodontal disease caused by Porphyromonas gingivalis

Author
Eiji Kobatake1 , Ryoki Kobayashi2 , Toshihide Kabuki1 , Tomoko Kurita-Ochiai2

1 Milk Science Research Institute, MEGMILK SNOW BRAND Co., Ltd.
2 Department of Infection and Immunology, Nihon University School of Dentistry

Journal
Microbiology and Immunology, 63(8), 293-302, (2019)

Title

Prevention of respiratory syncytial virus infection with probiotic lactic acid bacterium Lactobacillus gasseri SBT2055

Author
Kei Eguchi1 , Naoki Fujitani2 , Hisako Nakagawa2 , Tadaaki Miyazaki2

1 Milk Science Research Institute, Megmilk Snow Brand Co., Ltd.
2 Department of Probiotics Immunology, Institute for Genetic Medicine, Hokkaido University

Journal
Scientific Reports, 9, 4812, (2019)

Title

S-Layer Protein of Lactobacillus helveticus SBT2171 Promotes Human β-Defensin 2 Expression via TLR2–JNK Signaling

Author
Eiji Kobatake and Toshihide Kabuki

Milk Science Research Institute, MEGMILK SNOW BRAND Co., Ltd.

Journal
Frontiers in Microbiology, 10, 2414, (2019)

Title

Metabolomics analyses of the combined effects of lactic acid bacteria and Penicillium camemberti on the generation of volatile compounds in model mold-surface-ripened cheeses

Author
Ai Suzuki-Iwashima1 , Hiroaki Matsuura1 , Ai Iwasawa1,2 , and Makoto Shiota1

1 Milk Science Research Institute, Megmilk Snow Brand Co., Ltd.
2 Central Food Analysis Laboratory, Megmilk Snow Brand Co., Ltd.

Journal
Journal of Bioscience and Bioengineering, 129(3), 333-347, (2020)

Title
Analysis of Structure Formation Mechanism in Whipped Cream by Cryo-transmission Electron Microscopy
Author
Takamichi Kamigaki1 , Yoshiko Ito2 , Yuri Nishino2 , and Atsuo Miyazawa2

1 Milk Science Research Institute, MEGMILK SNOW BRAND Co., Ltd.
2 Graduate School of Life Science, University of Hyogo

Journal
Food Science and Technology Research, 25(5), 727-733, (2019)

Title
Enhanced versatility of AOAC official method 2015.01 for arsenic determination in infant formula and dairy products
Author
Naoto Hieda, Yoshihiro Ikeuchi, Ichirou Matsuno

Central Food Analysis Laboratory, Quality Assurance Dept., Megmilk Snow Brand Co., Ltd.

Journal
Japanese Journal of Food Chemistry and Safety, 26(3), 153-159, (2019)
Title

A new insight into cystatin C contained in milk basic protein to bone metabolism: Effects on osteoclasts and osteoblastic MC3T3-E1 cells in vitro

Author
Takehiko Yasueda, Yusuke Abe, Mayumi Shiba, Yoshie Kamo and Yasuyuki Seto

Milk Science Research Institute, Megmilk Snow Brand Co., Ltd.

Journal
Animal Science Journal, 89(7), 1027-1032, (2018)

Title

Probiotic Lactobacillus gasseri SBT2055 improves insulin secretion in a diabetic rat model

Author
M Niibo1 , B Shirouchi1 , M Umegatani1 , Y Morita1 , A Ogawa2 , F Sakai2 , Y Kadooka2 , and M Sato1

1 Faculty of Agriculture, Graduate School, Kyushu University
2 Milk Science Research Institute, Megmilk Snow Brand Co., Ltd.

Journal
Journal of Dairy Science, 102(2), 997-1006, (2019)

Title

Anti-allergic effect of Lactobacillus helveticus SBT2171 on pollen allergen-induced allergy model

Author
Maya Yamashita* , Kurumi Matsumoto, Nanae Matsumoto, Eiji Kobatake, Toshihide Kabuki

Milk Science Research Institute, Megmilk Snow Brand Co. Ltd.

Journal
Functional Foods in Health and Disease, 9(3), 166-179, (2019)

Title

Anti-allergic effect of Lactobacillus helveticus SBT2171 on pollen allergen-induced allergy model

Author
Maya Yamashita* , Kurumi Matsumoto, Nanae Matsumoto, Eiji Kobatake, Toshihide Kabuki

Milk Science Research Institute, Megmilk Snow Brand Co. Ltd.

Journal
Functional Foods in Health and Disease, 9(3), 166-179, (2019)

Title
Intake safety of Lactobacillus helveticus SBT2171 and its effects on nasal and ocular symptoms associated with mites and house dust:An open-label study and a randomized, double-blind, placebo-controlled, parallel group study
Author
Maya Yamashita1 , Eiji Kobatake1 , Shun Obuchi1 , Masayuki Iwai1 , Kazuyuki Ichikawa2 , Toshihide Kabuki1* , Tadao Enomoto3

2 Milk Science Research Institute and Products Development Department, Megmilk Snow Brand Co. Ltd.
3 NPO Japan Health Promotion Supporting Network

Journal
Functional Foods in Health and Disease, 9(1), 52-78, (2019)

Title

In vitro Investigation of Deoxycholic Acid-Lowering Activities of Bifidobacterium longum SBT2928 and Lactobacillus gasseri SBT2055

Author
Toshinobu Arai, Takahiro Seki, and Yasuyuki Seto

Milk Science Research Institute, Megmilk Snow Brand Co., Ltd.

Journal
Milk Science, 67(2), 80-87, (2018)

Title

Prevention of respiratory syncytial virus infection with probiotic lactic acid bacterium Lactobacillus gasseri SBT2055

Author
Kei Eguchi1 , Naoki Fujitani2 , Hisako Nakagawa2 , and Tadaaki Miyazaki2

1 Milk Science Research Institute, Megmilk Snow Brand Co., Ltd.
2 Department of Probiotics Immunology, Institute for Genetic Medicine, Hokkaido University

Journal
Scientific Reports, 9, Article number: 4812 (2019)

Title

Effect of Triacylglycerol Compositions and Physical Properties on the Granular Crystal Formation of Fat Blends

Author
Yuichi Shimomura1 , Miki Tsuchiya2 , Satoru Ueno2 , Makoto Shiota1

1 Milk Science Research Institute, Megmilk Snow Brand, Co., Ltd.
2 Graduate School of Biosphere Science, Hiroshima University

Journal
Journal of the American Oil Chemists' Society, 96, 35-42, (2018)

Title

Effects of emulsifying conditions on creaming effect, mechanical properties and microstructure of processed cheese using a rapid visco-analyzer

Author
Wei Fua , Yurika Watanabea , Hayaka Satoha , Keita Inouea , Natsumi Moriguchia , Kazunao Fusab , Yuya Yanagisawab , Takaaki Mutohb and Takashi Nakamuraa

a School of Agriculture, Meiji University
b Milk Science Research Institute, MEGMILK SNOW BRAND Co., Ltd.

Journal
Bioscience, Biotechnology, and Biochemistry, 82(3), 476-483, (2018)

Title

Effects of solid fat content in fat particles on their adsorption at the air–water interface

Author
Tomohito Hanazawaa,b , Yoko Sakuraic , Kentaro Matsumiyac , Taka-aki Mutoha,d , Yasuki Matsumurac

a Milk Science Research Institute, Megmilk Snow Brand Co., Ltd.
b Research and Development Planning Department, Megmilk Snow Brand Co., Ltd.
c Laboratory of Quantity Analysis and Assessment, Division of Agronomy and Horticultural Science, Graduate School of Agriculture, Kyoto University
d Corporate Planning Division, Megmilk Snow Brand Co., Ltd.

Journal
Food Hydrocolloids, 83, 317-325, (2018)

Title

Improvement of Versatility and AnalyticalRange of AOAC Official Method 2015.06 for Selenium

Author
Naoto Hieda1 , Mariko Nagatoshi1 , Yoshihiro Ikeuchi1 , Tetsuhisa Goto2 , Yoshinori Iga1

1 Central Food Analysis Laboratory, Quality Assurance Department, Megmilk Snow Brand Co., Ltd.
2 Shinshu University (Retired)

Journal
Journal of AOAC International, 101(4), 1215-1218, (2018)

Title

Improvement in the Reliability of AOAC Official Method 2012.15 for Iodine

Author
Naoto Hieda, Yoshihiro Ikeuchi, Ichirou Matsuno

Central Food Analysis Laboratory, Quality Assurance Department, Megmilk Snow Brand Co., Ltd.

Journal
Journal of AOAC International, 102(2), 673-676, (2019)
Title

Microstructural observation of casein micelles in milk by cryo-electron microscopy of vitreous sections (CEMOVIS)

Author
Takamichi Kamigaki1 , Yosiko Ito2 , Yuri Nishino2 and Atsuo Miyazawa2

1 Milk Science Research Institute, MEGMILK SNOW BRAND Co., Ltd.
2 Graduate School of Life Science, University of Hyogo

Journal
Microscopy, 67(3), 164-170, (2018)

Title

Milk basic protein increases ghrelin secretion and bone mineral density in rodents

Author
Yuko Ishidaa , Rakhi Chacrabatib , Aiko Ono-Ohmachia,c , Zhi Gong b , Chika Ikenoyab, Sayaka Aizawab, Takayuki Y. Naraa , Yoshikazu Moritaa,c , Ken Kato c , Takafumi Sakaid , Ichiro Sakatab

a Milk Science Research Institute, Megmilk Snow Brand Co., Ltd.
b Area of Regulatory Biology, Division of Life Science, Graduate School of Science and Engineering, Saitama University
c Research and Development Planning Department, Megmilk Snow Brand Co., Ltd.
d Area of Life-NanoBio, Division of Strategy Research, Graduate School of Science and Engineering, Saitama University

Journal
Nutrition, 39-40, 15-19, (2017)

Title

Preventive Effect of Lactobacillus helveticus SBT2171 on Collagen-Induced Arthritis in Mice

Author
Maya Yamashita1 , Kurumi Matsumoto1 , Tsutomu Endo2 , Ken Ukibe1 , Tomohiro Hosoya1 , Yumi Matsubara3 , Hisako Nakagawa3 , Fumihiko Sakai1 , Tadaaki Miyazaki3

1 Milk Science Research Institute, Megmilk Snow Brand Co., Ltd.
2 Department of Orthopedic Surgery, Graduate School of Medicine, Hokkaido University
3 Department of Probiotics Immunology, Institute for Genetic Medicine, Hokkaido University

Journal
Frontiers in Microbiology, 8,1159, (2017)

Title

Milk Basic Protein Facilitates Increased Bone Mass in Growing Mice

Author
Aiko Ono-Ohmachi1.2 , Yuko Ishida1 , Yoshikazu Morita1 , Ken Kato1 and Takayuki Y. Nara1

1 Milk Science Research Institute, Megmilk Snow Brand Co., Ltd.
2 Department of Production and Quality Assurance, Bean Stalk Snow Co., Ltd.

Journal
Journal of Nutritional Science and Vitaminology,63, 315-322, (2017)

Title

Lactobacillus helveticus SBT2171 Attenuates Experimental Autoimmune Encephalomyelitis in Mice

Author
Maya Yamashita1 , Ken Ukibe1 , Yumi Matsubara2 , Tomohiro Hosoya1 , Fumihiko Sakai1 , Shigeyuki Kon3 , Yasunobu Arima4 , Masaaki Murakami4 , Hisako Nakagawa2 and Tadaaki Miyazaki2*

1 Milk Science Research Institute, Megmilk Snow Brand Co., Ltd.
2 Department of Probiotics Immunology, Institute for Genetic Medicine, Hokkaido University
3 Department of Pharmacy and Pharmaceutical Sciences, Fukuyama University
4 Department of Molecular Neuroimmunology, Institute for Genetic Medicine, Hokkaido University

Journal
Frontiers in Microbiology, 8, 2596, (2018)

Title

Distinct Effects of Dietary Whey Peptide and Soy Protein on Denervation-Mediated Muscle Atrophy

Author
Takagi M1 , Uchida T1 , Takatsu E1 , Kishimoto H1 , Ida K1 , Ishida Y2 , Ono-Ohmachi A2,3, Morita Y2,3 , Kato K2 , Ochi A1 , Ohno-Maita A1 , Oarada M4 , Abe T1 , Teshima-Kondo S1 , Nakao R1,5 , Hirasaka K6 and Nikawa Takeshi1*

1 Departments of Nutritional Physiology, Institute of Medical Nutrition, Tokushima University Graduate School
2 Milk Science Research Institute, Megmilk Snow Brand Co., Ltd.
3 Research & Development Planning Department, Megmilk Snow Brand Co., Ltd.
4 Medical Mycology Research Center, The University of Chiba
5 National Institute of Advanced Industrial Science and Technology
6 Graduate School of Fisheries and Environmental sciences, Nagasaki University

Journal
Journal of Nutrition & Food Science, 1, 1:002, (2016)

Title

Lactobacillus gasseri Potentiates Immune Response Against Influenza Virus Infection

Author
Jun Nishihira1* , Mie Nishimura1 , Tomohiro Moriya2 , Fumihiko Sakai2 , Toshihide Kabuki2 , and Yoshihiro Kawasaki2

1 Hokkaido Information University.
2 Megmilk Snow Brand Co., Ltd.

Journal
Immunity and Inflammation in Health and Disease: Emerging Roles of Nutraceuticals and Functional Foods in Immune Support 249-256, (2018).

Title

Milk basic protein supplementation exerts an anti-inflammatory effect in a food-allergic enteropathy model mouse

Author
Aiko Ono-Ohmachi*† , Haruyo Nakajima-Adachi‡1 , Yoshikazu Morita* , Ken Kato* , and Satoshi Hachimura‡

* Milk Science Research Institute, Megmilk Snow Brand Co., Ltd.
† Department of Production and Quality Assurance, Bean Stalk Snow Co., Ltd.
‡ Research Center for Food Safety, Graduate School of Agricultural and Life Sciences, University of Tokyo

Journal
Journal of Dairy Science, 101(3), 1852-1863, (2018)

Title

Protective Effects and Functional Mechanisms of Lactobacillus gasseri SBT2055 against Oxidative Stress

Author
Eiji Kobatake1 , Hisako Nakagawa2 , Takahiro Seki1 , Tadaaki Miyazaki2*

1 Milk Science Research Institute, Megmilk Snow Brand Co., Ltd.
2 Department of Probiotics Immunology, Institute for Genetic Medicine, Hokkaido University

Journal
PLOS ONE, 12(5), :e0177106, (2017)

Title

Preparation Characteristics of Water-in-oil Emulsion Using Olive Oil as a Continuous Phase in Microchannel Emulsification

Author
Miki ITO1 , Midori UEHARA1 , Ryota WAKUI2 , Makoto SHIOTA2 , and Takashi KUROIWA1

1 Department of Chemistry and Energy Engineering, Faculty of Engineering, Tokyo City University
2 Milk Science Research Institute, Megmilk Snow Brand Co., Ltd.

Journal
Japan Journal of Food Engineering, 18(2), 103-111, (2017)

Title

Nanostructured Fat Crystal and Solid Fat Content Effects on the Physical Properties of Water-in-Oil Semisolid Fat Blends

Author
Makoto Shiota1 , Takamichi Kamigaki1 , Ryota Wakui1 , Yoshiko Ito2 , Yuri Nishino2 , and Atsuo Miyazawa2

1 Milk Science Research Institute, Megmilk Snow Brand Co., Ltd.
2 Graduate School of Life Science, University of Hyogo

Journal
Journal of Oleo Science, 67(7), 829-837, (2018)

Title

Mass spectrometric imaging of localization of fat molecules in water-in-oil emulsions containing semi-solid fat

Author
Makoto Shiotaa , Yuichi Shimomuraa , Mariko Koteraa, Shu Tairab

a Milk Science Research Institute, Megmilk Snow Brand Co., Ltd.
b Department of Bioscience, Fukui Prefectural University

Journal
Food Chemistry, 245, 1218-1223, (2018)

Title

Effects of heat treatment and homogenization on milk fat globules and proteins in whipping creams

Author
Kentaro Matsumiya1 , Sanae Horiguchi2 , Tatsuya Kosugi3 , Taka-Aki Mutoh3 , Yuko Nambu1 , Kimio Nishimura2 , Yasuki Matsumura1

1 Laboratory of Quality Analysis and Assessment, Division of Agronomy and Horticultural Science, Graduate School of Agriculture, Kyoto University
2 Graduate School of Human Life and Science, Doshisha Women's College of Liberal Arts
3 Megmilk Snow Brand Co., Ltd.

Journal
Food Structure, 12,94-102, (2017)

Title

Properties of cream obtained from cow feeding with low level β-carotene feeds.

Author
Tatsuya Kosugi1* , Ai Iwasawa1 , Yuichi Shimomura1 , Shu Kogawa2 , Soichi Ishida2 , Kazuki Takaura2 , and Makoto Shiota1

1 Megmilk Snow Brand Co., Ltd.
2 Snow Brand Seed Co., Ltd.

Journal
Milk Science, 66(2), 107-115, (2017)

Title

Models of the structure of casein micelle and its changes during processing of milk

Author
Takayoshi Aoki1 , Rei Mizuno2 ,Toshiaki Kimura3 , Shunichi Dosako4

1 Professor Emeritus of Kagoshima University
2 Morinaga Milk Industry Co., Ltd., Food Research & Development Institute, R&D Division
3 Foundation for Promotion of Material Science and Technology of Japan
4 Megmilk Snow Brand Co., Ltd., Milk Science Research Institute

Journal
Milk Science, 66(2), 125-143, (2017)

Title

Effects of pre-cooked cheeses of different emulsifying conditions on mechanical properties and microstructure of processed cheese

Author
Wei Fua , Yurika Watanabea , Keita Inouea , Natsumi Moriguchia , Kazunao Fusab , Yuya Yanagisawab , Takaaki Mutohb , Takashi Nakamuraa

a School of Agriculture, Meiji University
b Milk Science Research Institute, MEGMILK SNOW BRAND Co, Ltd.

Journal
Food Chemistry, 245, 47–52, (2018)

Title

Distinct Effects of Dietary Whey Peptide and Soy Protein on Denervation-Mediated Muscle Atrophy

Author

Takagi M1 , Uchida T1 , Takatsu E1 , Kishimoto H1 , Ida K1 , Ishida Y2 , Ono-Ohmachi A2,3 , Morita Y2,3 , Kato K2 , Ochi A1 , Ohno-Maita A1, Oarada M4 , Abe T1 , Teshima-Kondo S1 , Nakao R1,5 , Hirasaka K6 and Nikawa Takeshi1*

1 Departments of Nutritional Physiology, Institute of Medical Nutrition, Tokushima University Graduate School

2 Milk Science Research Institute, Megmilk Snow Brand Co., Ltd.

3 Research & Development Planning Department, Megmilk Snow Brand Co., Ltd.

4 Medical Mycology Research Center, The University of Chiba

5 National Institute of Advanced Industrial Science and Technology

6 Graduate School of Fisheries and Environmental sciences, Nagasaki University

Journal

Journal of Nutrition & Food Science, 1, 1:002, (2016)

Title

Effects of emulsifying conditions on creaming effect, mechanical properties and microstructure of processed cheese using a rapid visco-analyzer

Author
Wei Fua , Yurika Watanabea , Hayaka Satoha , Keita Inouea , Natsumi Moriguchia , Kazunao Fusab , Yuya Yanagisawab , Takaaki Mutohb and Takashi Nakamuraa

a School of Agriculture, Meiji University
b Milk Science Research Institute, MEGMILK SNOW BRAND Co, Ltd.

Journal
Bioscience, Biotechnology, and Biochemistry, 82(3), 476-483, (2018)
Title

Effects and mechanisms of prolongevity induced by Lactobacillus gasseri SBT2055 in Caenorhabditis elegans

Author

Hisako Nakagawa1 , Takuya Shiozaki1 , Eiji Kobatake2 , Tomohiro Hosoya2 , Tomohiro Moriya2 , Fumihiko Sakai2 , Hidenori Taru3 and Tadaaki Miyazaki1

1 Department of Probiotics Immunology, Institute for Genetic Medicine, Hokkaido University
2 Milk science Research Institute, Megmilk Snow Brand Co., Ltd.
3 Laboratory of Neuronal Cell Biology, Graduate School of Pharmaceutical Sciences, Hokkaido University

Journal

Aging Cell,15(2),227–236, (2016)
doi: 10.1111/acel.12431

Title

The Effects of Odor Quality and Temporal Asynchrony on Modulation of Taste Intensity by Retronasal Odor

Author

Tomoyuki Isogai1 and Paul M. Wise2

1 Product Development Department, Megmilk Snow Brand Co., Ltd.
2 Monell Chemical Senses Center

Journal

Chemical Senses,41 (7),557-566, (2016)
doi: 10.1093/chemse/bjw059

Title

Lactobacillus gasseri SBT2055 inhibits adipose tissue inflammation and intestinal permeability in mice fed a high-fat diet

Author

Michio Kawano, Masaya Miyoshi, Akihiro Ogawa, Fumihiko Sakai and Yukio Kadooka

Milk Science Research Institute, Megmilk Snow Brand Co., Ltd.

Journal

Journal of Nutritional Science,5:e23, page 1 of 9,(2016)
doi: 10.1017/jns.2016.12

Title

Effects of a Bovine Lactoferrin Formulation from Cow's Milk on Menstrual Distress in Volunteers: A Randomized, Crossover Study

Author

Hiroshi M. Ueno 1,† , Ran Emilie Yoshise 1,† , Tomohiro Sugino 2, Osami Kajimoto 3 and Toshiya Kobayashi 1,*

1 Milk Science Research Institute, Megmilk Snow Brand Co., Ltd.
2 Soiken Inc.
3 Graduate School of Medicine, Osaka City University

Journal

International Journal of Molecular Sciences,17(6),845, (2016)
doi:10.3390/ijms17060845

Title

In vitro investigation of molecules involved in Lactobacillus gasseri SBT2055 adhesion to host intestinal tract components

Author

T.Arai,S. Obuchi,K. Eguchi,Y. Seto

Milk Science Research Institute, Megmilk Snow Brand Co., Ltd.

Journal

Journal of Applied Microbiology,120(6),1658–1667, (2016)

Title

Cheese consumption prevents fat accumulation in the liver and improves serum lipid parameters in rats fed a high-fat diet

Author

Satoshi Higurashi , Akihiro Ogawa, Takayuki Y. Nara, Ken Kato, Yukio Kadooka

Milk Science Research Institute, Megmilk Snow Brand Co., Ltd.

Journal

Dairy Science & Technology,96(4),539-549,(2016)

Title

Probiotic Lactobacillus gasseri SBT2055 improves glucose tolerance and reduces body weight gain in rats by stimulating energy expenditure

Author

Bungo Shirouchi1 , Koji Nagao2 , Minami Umegatani1 , Aya Shiraishi1 , Yukiko Morita1 , Shunichi Kai2 , Teruyoshi Yanagita3 , Akihiro Ogawa4 , Yukio Kadooka4 , and Masao Sato1,*

1 Laboratory of Nutrition Chemistry, Department of Bioscience and Biotechnology, Faculty of Agriculture, Graduate School, Kyushu University
2 Laboratory of Nutrition Biochemistry, Department of Applied Biochemistry and Food Science, Saga University
3 Faculty of Health and Nutrition Science, Nishikyushu University
4 Milk Science Research Institute, Megmilk Snow Brand Co. Ltd.

Journal

British Journal of Nutrition,116,451-458, (2016)

Title

Inhibitory Effect of Dihydrosphingosine with α-Tocopherol on Volatile Formation during the Autoxidation of Polyunsaturated Triacylglycerols

Author

Mariko Uemura1 , Ako Shibata1 , Masashi Hosokawa1 , Ai Iwashima-Suzuki2 , Makoto Shiota2 ,and Kazuo Miyashita1

1 Faculty of Fisheries Sciences, Hokkaido University
2 Milk Science Research Institute, Megmilk Snow Brand Co. Ltd.

Journal

Journal of Oleo Science,65(9),713-722, (2016)

Title

The dietary effect of milk sphingomyelin on the lipid metabolism of obese/diabetic KK-Ay mice and wild-type C57BL/6J mice

Author

Ippei Yamauchia , Mariko Uemuraa , Masashi Hosokawaa , Ai Iwashima-Suzukib , Makoto Shiotab and Kazuo Miyashitaa

a Laboratory of Bio-functional Material Chemistry, Division of Marine Bioscience, Faculty of Fisheries Sciences, Hokkaido University,
b Megmilk Snow Brand Co. Ltd.

Journal

Food & Function,7,3854-3867, (2016)

Title

Lactobacillus gasseri SBT2055 Stimulates Immunoglobulin Production and Innate Immunity after Influenza Vaccination in Healthy Adult Volunteers

Author

Jun Nishihira1§* , Tomohiro Moriya2§ , Fumihiko Sakai2 , Toshihide Kabuki2 , Yoshihiro Kawasaki2 , Mie Nishimura1

1 Health Information Science Center, Hokkaido Information University
2 Milk Science Research Institute, Megmilk Snow Brand Co. Ltd.

Journal

Functional Foods in Health and Disease,6(9),544-568, (2016)

Title

Whey Protein-hydrolyzed Peptides Diminish Hepatic Lipid Levels in Rats Consuming High-sucrose Diets

Author

Daigo Yokoyama1 , Hiroyuki Sakakibara1,2 , Hajime Fukuno2 , Keisuke Kimura2 , Amane Hori2 , Takayuki Nara3 , Ken Kato3 , Masanobu Sakono1,2*

1 Interdisciplinary Graduate School of Agriculture and Engineering, University of Miyazaki
2 Faculty of Agriculture, University of Miyazaki
3 Megmilk Snow Brand Co., Ltd., Milk Science Institute

Journal

Food Science and Technology Research,22 (5),631-638, (2016)

Title

Modulation of brown adipocyte activity by milk by‐products:Stimulation of brown adipogenesis by buttermilk

Author

Hiroki Asano1 , Ryosuke Kida1 , Kengo Muto2 , Takayuki Y. Nara2 , Ken Kato2 , Osamu Hashimoto3 , Teruo Kawada4 , Tohru Matsui1 , Masayuki Funaba1

1 Division of Applied Biosciences, Graduate School of Agriculture, Kyoto University
2 Milk Science Research Institute, Megmilk Snow Brand Co, Ltd
3 Laboratory of Experimental Animal Science, Kitasato University School of Veterinary Medicine
4 Division of Food Science and Biotechnology, Kyoto University Graduate School of Agriculture

Journal

Cell Biochemistry & Function,34(8),647-656, (2016)
doi:10.1002/cbf.3241

Title

Absorption of bovine angiogenin into peripheral blood of rats orally administered milk basic protein

Author

Yuko Ishida, Takehiko Yasueda, Hiroki Murakami & Ken Kato

Milk Science Research Institute, Megmilk Snow Brand Co., Ltd.

Journal

Bioscience, Biotechnology, and Biochemisty,81,604-607, (2017)

Title

Effect of temperature conditions of the home environment on the physical properties of semi-solid fat products

Author

Mariko Kotera, Takamichi Kamigaki, Ai Kohama, Makoto Shiota

Milk Science Research Institute, Megmilk Snow Brand Co., Ltd.

Journal

Journal of Food Measurement and Characterization,11,134-143, (2017)
Title

Distinctive proteolytic activity of cell envelope proteinase of Lactobacillus helveticus isolated from airag, a traditional Mongolian fermented mare's milk

Author

Mari Miyamotoa , Hiroshi M. Uenoa , MasayukiWatanabea , Yumi Tatsumaa , Yasuyuki Setoa , Taku Miyamotob , Hadjime Nakajimaa

a Milk Science Research Institute, Megmilk Snow Brand Co., Ltd.
b Animal Food Function, Graduate School of Environmental and Life Science, Okayama University

Journal

International Journal of Food Microbiology, 197,65–71,(2015)

Title

Mouse Models for Assessing the Protective Efficacy of Lactobacillus gasseri SBT2055 against Helicobacter suis Infection Associated with the Development of Gastric Mucosa-Associated Lymphoid Tissue Lymphoma

Author

Hidenori Matsui* , Tetsufumi Takahashi† , Anders Øverby† , Somay Yamagata Murayama‡ , Haruno Yoshida* , Yuji Yamamoto§ , Keita Nishiyama§ , Yasuyuki Seto¶ , Takashi Takahashi* , Takao Mukai§ and Masahiko Nakamura†

* Department of Infection Control and Immunology, Kitasato Institute for Life, Sciences and Graduate School of Infection Control Sciences, Kitasato University
† Center for Clinical Pharmacy and Clinical Sciences, School of Pharmaceutical Sciences, Kitasato University
‡ Laboratory of Molecular Cell Biology, School of Pharmacy, Nihon University
§ Department of Animal Science, School of Veterinary Medicine and Animal Sciences, Kitasato University
¶ Milk Science Research Institute, Megmilk Snow Brand Co., Ltd.

Journal

Helicobacter,20(4),291-298,(2015)

Title

Improvement of skin condition by oral supplementation with sphingomyelin-containing milk phospholipids in a double-blind, placebo-controlled, randomized trial

Author

S. HIGURASHI, Y. HARUTA-ONO, H. URAZONO, T. KOBAYASHI, and Y. KADOOKA

Milk Science Research Institute, Megmilk Snow Brand Co., Ltd.

Journal

Journal of Dairy Science, 98,6706-6712,(2015)

Title

Administration of Lactobacillus gasseri SBT2055 suppresses macrophage infiltration into adipose tissue in diet-induced obese mice

Author

Ken Ukibe, Masaya Miyoshi and Yukio Kadooka

Milk Science Research Institute, Megmilk Snow Brand Co., Ltd.

Journal

British Journal of Nutrition,114,1180–1187,(2015)

Title

Cell surface-associated aggregation-promoting factor from Lactobacillus gasseri SBT2055 facilitates host colonization and competitive exclusion of Campylobacter jejuni

Author

Nishiyama Keita1 , Nakazato Akiko1 , Ueno Shintaro1 , Seto Yasuyuki2 , Kakuda Tsutomu3 , Takai Shinji3 , Yamamoto Yuji1 , Mukai Takao1

1 Department of Animal Science, School of Veterinary Medicine, Kitasato University
2 Milk Science Research Institute, Megmilk Snow Brand Co., Ltd.
3 Faculty of Veterinary Medicine, School of Veterinary Medicine, Kitasato University

Journal

Molecular Microbiology,98(4),712-726,(2015)

Title

Effects of flavor and texture on the sensory perception of Gouda-type cheese varieties during ripening using multivariate analysis

Author

Makoto Shiota1 , Ai Iwasawa1, Ai Suzuki-Iwashima1 , and Fumiko Iida2

1 Milk Science Research Inst., Megmilk Snow Brand Co., Ltd.
2 Dept. of Food Science and Nutrition Faculty of Human Science and Design, Japan Women's Univ.

Journal

Journal of Food Science,80(12),C2740-C2750,(2015)

Title

Combined effects of soy isoflavones and milk basic protein on bone mineral density in hind-limb unloaded mice

Author

Yu Matsumoto1 , Yuko Tousen1 , Yoriko Nishide1 , Miki Tadaishi2 , Ken Kato3 , and Yoshiko Ishimi1

1 Department of Food Function and Labeling, National Institute of Health and Nutrition, National Institutes of Biomedical Innovation, Health and Nutrition
2 Department of Nutritional Science, Tokyo University of Agriculture
3 Milk Science Research Institute, Megmilk Snow Brand Co., Ltd.

Journal

Journal of Clinical Biochemistry and Nutrition,
58(2),141–145,(2016)