For Health and Delicious Taste through the Power of Milk​
Milk holds numerous possibilities that we have yet to discover. The Megmilk Snow Brand Group continues to pursue those possibilities and create new value with milk.
The Megmilk Snow Brand R&D strives to deliver delicious taste and health to consumers. Our R&D mainly focuses on R&D aimed at pursuing the value and possibilities of milk, and applies its research results towards the development of unique new products.
Our R&D is comprised of the Milk Science Research Institute, the Product Development Department, and the Research & Development Planning Department.
The Milk Science Research Institute consists of three research centers, the Saitama Development Center, the Sapporo Research Laboratory in Hokkaido, and the Cheese Research Laboratory in Yamanashi.
Each laboratory is involved in a wide variety of research, including subjects such as the health functions of lactic acid bacteria and milk components, milk and dairy product flavor and texture, processing technology for dairy products such as cheese, butter, and powdered milk, research on containers and packaging, and takeover of production method for natural cheese.
The Product Development Department works to link laboratory results into new product development by researching composite designs and other ways to improve product competitiveness.
The Research and Development Planning Department creates medium and long-term R&D strategy to support R&D aimed at achieving corporate strategy.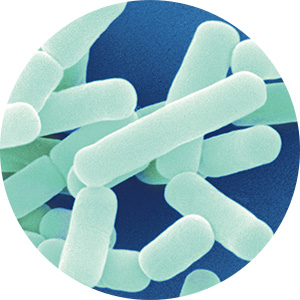 Value creation through R&D
Megmilk Snow Brand pursues the value and possibilities of milk, and uses our research results to create products that provide delicious taste and health to our customers.
- Researching ingredients with health functions
After years of research, Megmilk Snow Brand discovered that, in addition to calcium, MBP® is a component of milk that is beneficial to bone density.
- Lactic acid bacteria research
Megmilk Snow Brand's proprietary Gasseri SP strain is a lactic acid bacteria that is naturally occurring in Japanese people. Not only does it reach the gut in an active state, Gasseri SP also helps reduce visceral fat. We used this proprietary lactic acid bacteria to create yogurt products.