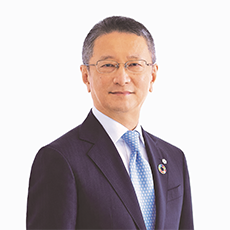 Implementing "Transformation and Renewal" with the Changing Times to Create New Value for Milk
Keiji Nishio
Representative Director and President
Megmilk Snow Brand Co., Ltd.

Looking Back on One Year of COVID-19
The Megmilk Snow Brand Group views the social changes and changes in consumer demand brought on by the pandemic as an opportunity to create new demand.
In 2020, COVID-19 spread throughout the world, and socio-economic activity took a heavy hit. This affected the dairy industry as well. Elementary and junior high schools throughout Japan closed temporarily starting in March 2020, which ended the supply of milk for school lunches.
In early April, the Japanese government declared a state of emergency and requested that citizens limit excursions outside the home, so the sales of products for commercial use declined significantly as well. The challenge was compounded by the upturn in milk production since 2019.
We wanted to avoid discarding milk that had nowhere to go, so the entire industry worked together on this issue, and the Megmilk Snow Brand Group also sharply increased the production of butter and fat-free powdered milk.
The government's Plus-One Project to encourage the purchase of milk and dairy products was also effective, and we were able to avoid the worst-case scenario of throwing out milk. However, the rise in COVID-19 cases also had a major impact on operations. There were negative impacts, such as the inability to carry out sales promotion activities face-to-face in stores, but we also made progress with business activities during the pandemic, such as improving the efficiency of operations and promoting workstyle reforms. 
At present, milk manufacturers are being asked to fulfill their mission of supplying products, while also responding to changes in the consumption structure during the pandemic. Consumer behavior related to "food scenes" and "purchase channels" is changing compared to before the pandemic. For example, consumer demand is evolving, with demand for immunity-building products, which we saw at the beginning of the pandemic, shifting to demand for a range of functional products. The Megmilk Snow Brand Group views these changes in society and consumer demand as an opportunity to create new demand.
Group Long-term Vision 2026 for Sustainable Growth
We aim to become a "Future Creation Company with Milk" by completing a process of "Transformation and Renewal" by fiscal 2026.
In May 2017, the Megmilk Snow Brand Group announced its Group Long-term Vision 2026, which outlines its ten-year plan for achieving sustainable growth. Based on our Group Corporate Philosophy, the foundation of all our business activities, we titled our long-term vision, "Future Creation Company with Milk," and gave it a focus on three "futures":
the future of consumers, the future of dairy farmers, and the future of employees. Our three strategies for achieving this vision are based on the concept of "Transformation and Renewal."
The first is a transformation of our business portfolio. To enable sustainable growth, we must shift to a business portfolio for a new age in which we generate income through multiple businesses. The second is a renewal into a production structure that supports business growth. By linking production structure renewal with business platform transformation, we will adopt new technology and restructure our production line composition to establish a highly efficient and competitive production line. Lastly, simultaneous to
transformation and renewal initiatives, we will evolve Group management. We will make the most of management resources and the value chain to enhance the overall strength of our Group.
We have set targets of 700-800 billion yen in net sales and 30-40 billion yen in operating profit by fiscal 2026, the final year of the Group's Long-term Vision 2026 (targets before adopting the Accounting Standard for Revenue Recognition*). In addition, we plan to make capital investments of about 280 billion yen over 10 years.
* Accounting Standards for Revenue Recognition:
We adopted this accounting standard in April 2021. The main change that would affect the Megmilk Snow Brand Group is that part of payments made to business partners and others previously posted under Selling, General and Administrative expenses will now be treated as a reduction in net sales. As a result, net sales will decline compared to the period before the introduction of the Accounting Standards for Revenue Recognition. The impact on operating profit, ordinary income and net income before income taxes is minimal.
Roadmap for Group Long-term Vision 2026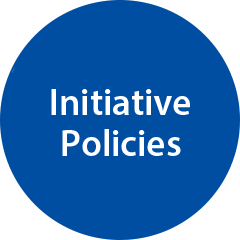 Advance productivity improvement reforms
Advance business structure reforms
Promote innovation inthe production structure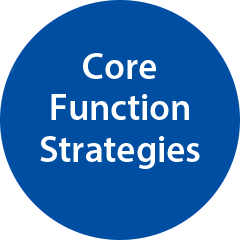 Apply business strategy to achieve transformation and renewal to innovate production structure
Strengthen manufacturing (monozukuri) and create new value
Promote Group management to strengthen Group core competency
Initiatives to achieve sustainable Group development
In the dairy products business sector, the new butter building at the Isobunnai Plant in Hokkaido began operating in earnest in April 2021. Moreover, in fiscal 2021 the Ami Plant in Ibaraki Prefecture introduced a manufacturing line for Mini-Portioned Butter and will expand the production and sale of butter for household use overall. We will work to expand sales of cheese with new products that meet the demand for at-home meals and drinking at home, a market that is expected to continue expanding and growing. In particular, in the case of natural cheese, the Taiki Plant in Hokkaido plans to strengthen its manufacturing foundation with the construction of a new wing for the production of Camembert cheese (to be completed in fiscal 2022) and boost sales with the expansion of the Sakeru Cheese production line (to begin operations in spring 2023). Outside Japan, we will strive to steadily generate profits by expanding sales volume at Snow Brand Australia, Udder Delights Australia and Megmilk Snow Brand Indonesia. Particularly, in Megmilk Snow Brand Indonesia, we plan to increase lines in fiscal 2021 to further expand production and sales and enhance profitability.
In the beverages and desserts business sector, we will continue to strategically expand our yogurt business, focusing on functional products. In addition to Lactobacillus gasseri SBT2055 yogurt, in January 2020 we launched Nyu-San-Kin Helve (Lactobacillus helveticus) yogurt, followed by Kiokukea Yogurt β-lactolin* in June 2021. We are also making structural reforms to return the milk business, which is at the core of the beverages and desserts business, to profitability by fiscal 2026 so that we can achieve sustainable growth. As a value-added product, in fiscal 2020 we introduced products in new packaging with caps. Also, the MBP Drink, a functional product that is Japan's first shown to raise bone density, was brought to market in March 2021. As the health promotion ambassador for Megmilk Snow Brand, former pro tennis player Shuzo Matsuoka appeared in television commercials targeting women concerned about bone health. This and other promotional activities were aimed at raising brand recognition for MBP®. The Group Medium-term Management Plan 2022 lays out ways to erase one-third of the loss in the beverages and desserts business.
* This product is produced based on the patent license agreement with Kirin Holdings Company, Limited.
In the nutrition business sector, we are working to improve the efficiency and expanding the scale of the mail-order business for functional foods. In fiscal 2020, sales of products such as Mainichi Hone Care MBP® steadily increased on the strong e-commerce business and higher interest in health. This has generated operating profit exceeding the initial target. Going forward, we will help to extend healthy lifespans by developing products in order to contribute to food and health through milk, which is one of our CSR material issues. In April 2021, Bean Stalk Snow Co., Ltd. became a wholly owned subsidiary, which will increase management flexibility and allow us to conduct business with speed.
In the feedstuffs and seed products business sector, at the new plant of Hokuren Cooperative–Snow Brand Feed Mills Co., Ltd., a joint venture established by Hokuren Cooperative Feed Mills Co., Ltd. and Snow Brand Feed Co., Ltd., is scheduled to begin operations in December 2021. This will allow the production of high-quality feedstuffs at low cost. In the seed products business, we will further expand sales of grass and vegetable seeds with products developed by our own companies and products developed jointly.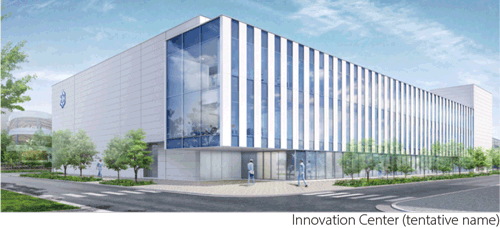 Finally, let me discuss our functional strategies. The development department facilities at the Milk Science Research Institute, in Saitama Prefecture will be renovated in 2022 and given a new name, "Innovation Center" (provisional name). This is part of our new measures for manufacturing, the foundation of our business strategy. Ever since the company was split up in 2003, the development departments for each business field have been on the same site, but scattered around, and they will now be consolidated at the new center. This will make it possible to strengthen our manufacturing and create new value.
Initiatives to Ensure Sustainable Growth for the Group
We aim to develop dairy farming and help resolve a range of social issues, including the environment and human rights. This will lead to an improvement in corporate value.
The Megmilk Snow Brand Group Corporate Philosophy is to fulfill its missions: "To focus on consumers, to contribute to dairy farming production, and to put our hearts into milk."
By creating new value for milk through our business activities, we will continue to thrive as a company that contributes to society.
While the world is experiencing astounding economic growth, we are also seeing a wide range of social problems, including severe environmental problems like global warming and climate change, widening disparities leading to poverty and discrimination, human rights problems such as child labor, and an ultra-aging society. We will address these social issues by further promoting the Group's CSR management based on our corporate philosophy and contribute to a sustainable society. To this end, we established the Megmilk Snow Brand Group Charter of Corporate Behavior in June 2021 to lay out our basic approach.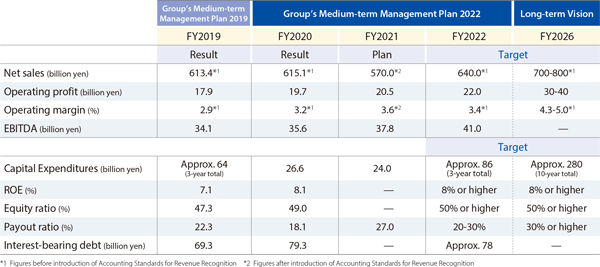 In the preamble to the Charter, we clearly state that the Group, which is nearing the 100th anniversary of its founding (as of the establishment of the Megmilk Snow Brand Group Charter of Corporate Behavior), will carry on the sustainable spirit expressed in the expression Kendo Kenmin (a healthy earth ensures human health),* which has been passed down throughout our history. Society asks that companies continue to change to meet the demands of the times. Just as our founders helped Japan's dairy farms and started the company for a healthy land and people, those of us living in the present day will use this charter to guide our behavior. At the same time, we will contribute to the development of dairy farming and help to resolve social issues, including the environment and human rights. We think this will lead to improvement in corporate value.
"A healthy earth ensures human health" is an expression used by Torizo Kurosawa, one of the founders of the Megmilk Snow Brand Group. It expresses his view that dairy farms strengthen
the soil, and that the milk and dairy products produced from this rich earth are the ultimate nutritious food that can foster healthy minds and resilient bodies.
Initiatives on CSR Material Issues
We will work to balance economic value and social value as we help to achieve the SDGs and work to cultivate a mindset that focuses on resolving social issues.
The general context of CSR, including the SDGs and ESG investment, has changed dramatically over the past 10 years. The CSR material issues identified by the Group in 2018 seek a balance between economic value and social value, while aiming to contribute to sustainable development goals (SDGs).
Below we have described our CSR material issues. The first is "milk for contributions to food and health." In an ultra-aging society, we utilize Megmilk Snow Brand's functional ingredients and expertise and offer various products and services to extend healthy lifespans. We work hard to develop products that draw out milk's power to the maximum extent so that we can contribute to everyone's health.
Our next material issue is "contributing to sustainable dairy farming." The Megmilk Snow Brand Group, which was born and has grown together with dairy farms, uses the milk produced by dairy farmers without waste and adds value when selling it. In addition, in order to ensure the maintenance and development of Japan's dairy production foundation, we work to provide management and technical support and foster understanding among consumers so that the management of dairy farms is sustainable, with reference to Japan's new basic policy on modernizing dairy farming and beef cattle production.
Our next material issue is "reducing environmental impact." In 2019, we set key performance indicators (KPIs) for themes
related to building a recycling-oriented society, such as addressing global warming, sustainable use of resources, and the food loss problem. In March 2021, we set additional numerical targets for the efficient use of water resources.
We calculated the current status at Group companies for environment-related KPIs in order to generate adequate results. In August 2021, we set indicators to manage companies with particularly significant impact on the environment and began to manage progress in the Group overall.
Our last material issue is "people and society." We seek to provide a workplace in which diverse people can thrive, and we also contribute to local communities as part of our business activities while interacting, collaborating and harmonizing with local communities. When we established the Megmilk Snow Brand Group Charter of Corporate Behavior, we also established the Megmilk Snow Brand Group's Human Rights Policy. In order to protect the human rights of all people in our business activities, we identified human rights risks in our supply chain, including internal harassment and discrimination, and endeavor to prevent and reduce human rights violations.
In October 2020, we began conducting a survey of business partners in our supply chain on sustainability issues such as the environment and human rights. By confirming the status of our initiatives, we are more aware of the wide range of risks we face in our business activities and are able to promote CSR procurement, which raises society's sustainability.
The CSR Committee that I chair regularly manages progress on the KPIs and discusses our responses so that we can achieve our targets for the CSR material issues outlined above. In addition, beginning in fiscal 2020, we started the Megmilk Snow Brand Group SDGs Action Awards to recognize particularly impressive programs undertaken by Group companies and workplaces. This is intended to encourage individual employees to think deeply about the SDGs and consider what they can do themselves. Going forward, we will foster a mindset focused on resolving social issues while taking advantage of opportunities for CSR Group activities.
To All of Our Stakeholders
We will continue our work to help build a sustainable world, holding close the spirit of "a healthy earth ensures human health." We give these words a more contemporary interpretation as we consider the role we should play.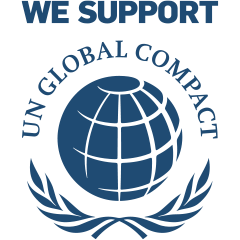 In June 2020, the Megmilk Snow Brand Group signed the UN Global Compact to deepen its work to help build a world that leaves no one behind, as pledged in the SDGs, and contribute to a sustainable world. We will take up the 10 principles in the four areas of human rights, labor, environment and corruption prevention as we further pursue sustainability for society and companies.
We sincerely request the understanding of all our stakeholders for the course we have charted for the Megmilk Snow Brand Group, and we ask for your continued support.